Dear fellow self publisher,

If you want to know how to increase your Kindle and Createspace sales beyond what you thought possible…without spending hundreds of dollars on ads…or publishing 50+ books…then this will be the most important message you ever read.
Here's why.
If you've been in the Kindle game for a while, the scenario I'm about to describe may be familiar to you…
You've found a great keyword on Amazon, with minimal competition - one which you're certain will make you a ton of money.
So you publish a well written book with a good looking cover…
Gather enough reviews…
Then once your book finishes the free promo period, you wake up excited to check to your dashboard - to see how many sales you've made…
And…nothing.
You even refresh the page just in case the numbers haven't updated yet.
But still - zero sales, maybe one or two if you're lucky
This continues for a few days, and after a month you realize you won't even make your money backon this book.
And a sinking feeling of failure washes over you - your book bombed, even though you technically did everything "the right way"
In fact, if you've been publishing for a while, and haven't achieved the results you wanted, this has probably happened more than once.
Which leads us to the million dollar question…
Why the Hell Are Your Books Not Selling?
Well the answer to this is surprisingly simple…
And many publishers have the exact same problem as you.
Amazon customers either don't click on your books at all.
Or they click on them, spend about 5 seconds reading your book description - then close the tab.
Because even if you're in a wildly profitable keyword, you still have to convince your customers that your book is worth buying.
Which leads us to the core problem…
You Have No Idea How To Publish Books That Sell!
And that's where I come in
Hi, I'm Oliver

And I'm going to share the secrets of creating bestselling books which you can use to skyrocket your Kindle Publishing income.
But first, let me tell you a little story.
You see, less than 2 years ago, I was dead broke.
Living off rice and beans and sleeping on a bare mattress in a third world country ($15 for sheets? Nope - that was a week's worth of food)
Because I couldn't afford to live in England, where I was born.
Multiple failed online ventures had left me near penniless. And the prospect of having to return to London with my tail between my legs - doomed to sit in a cubicle for the next 40 soul-sucking years, growing ever closer.
Except I was too proud to do that…
Then, like a teenager on suicide watch, I turned to Google as my crisis helpline and literally searched for "How to make money online as a writer"
It was then that I discovered copywriting.
For the unaware - that's writing designed to sell stuff, like Kindle books for example…
From day one - I was hooked
That was when my borderline unhealthy obsession with this discipline began.
For the next 6 months, I consumed everything I could find on the subject.
I dove so deep into my craft, there was a period of 3 months straight where I became a total recluse, and only left my apartment to go on food runs at 7/11, or to stock up on toilet paper.
But hey, those sodium filled microwave meals (if you can call them that) were worth it - because those long hours paid off
Fast forward 1 year to when I began Kindle Publishing.
I used my newly learned copywriting skills to fast track my Kindle success.
In just 7 months I went from generating $23.30 to over $13,000 a month across Kindle, Createspace and ACX - from just 31 books!
And 90% of that was pure, money-in-the-bank-profit.
$13,000 in one month - with only 31 books!
I've since gone on to make over $700,000 from publishing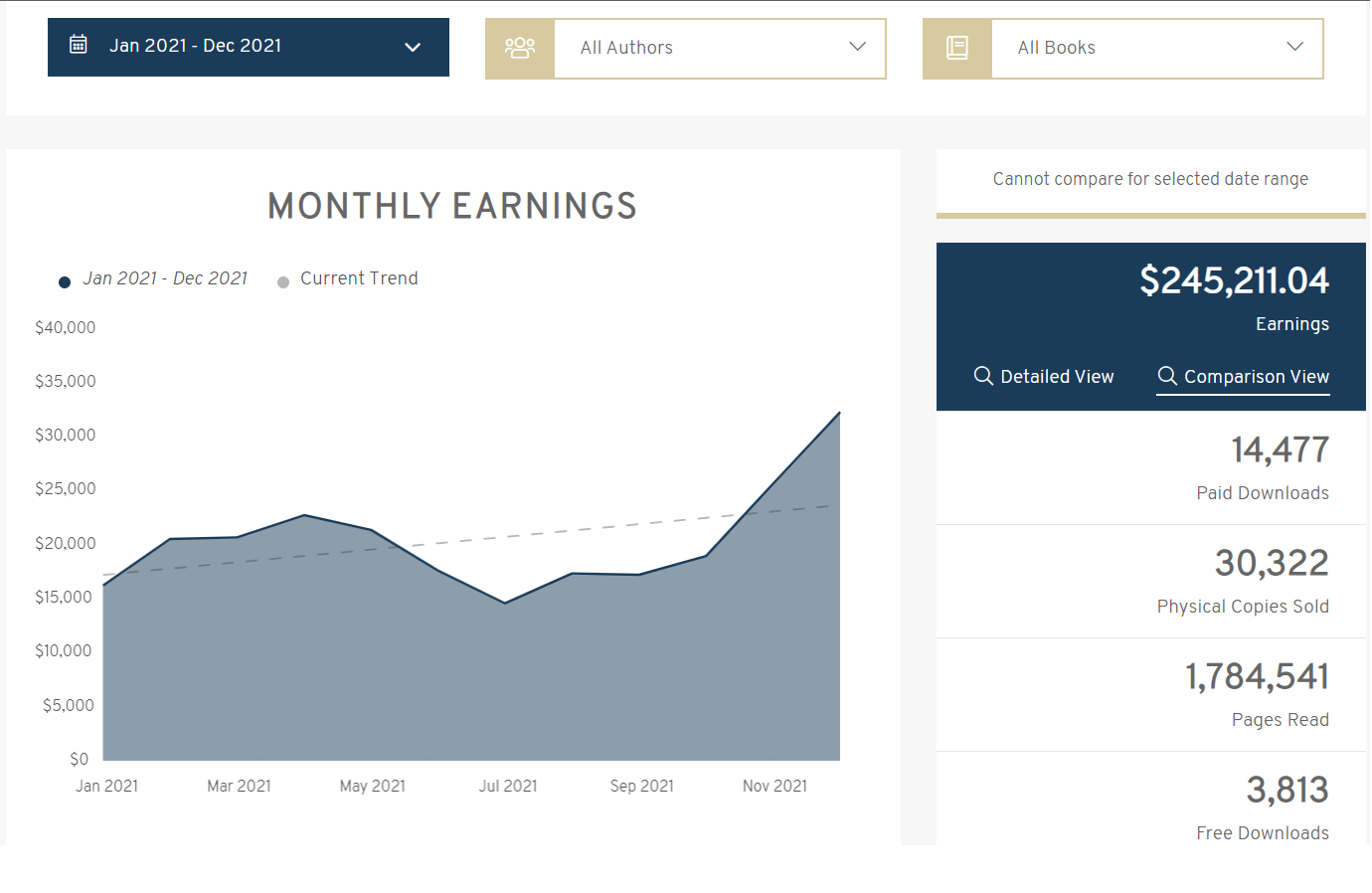 And now I'm revealing exactly how I did this, and more importantly, how you can do the same for your publishing business...
But before I do, you must understand one important point...
You Don't Need To Be A Good Writer
For This To Work!
Hell I'm not even a "good" writer.
In fact, I consider myself bang average when it comes to the actual writing part.
But a critical part of what I teach - is that writing is not the be all, end all
So even if you've never written a book description, or tried to sell anything with words before…
You can use this course to create compelling books for your customers.
Books which put more money in your pocket than ever before.
We're talking dollar amounts which make you wake up with frantic excitement, ready to check your dashboards as soon as you get out of bed in the morning.
Figures which take your Kindle business from a mere side project to a reliable stream of passive, job replacing income.
Think about it.
No more waking up to an alarm.
No more morale destroying commute.
No more being passed over for promotions.
And those months where you made $800 or $900 before - now you could be making that in a week...
Or even a single day!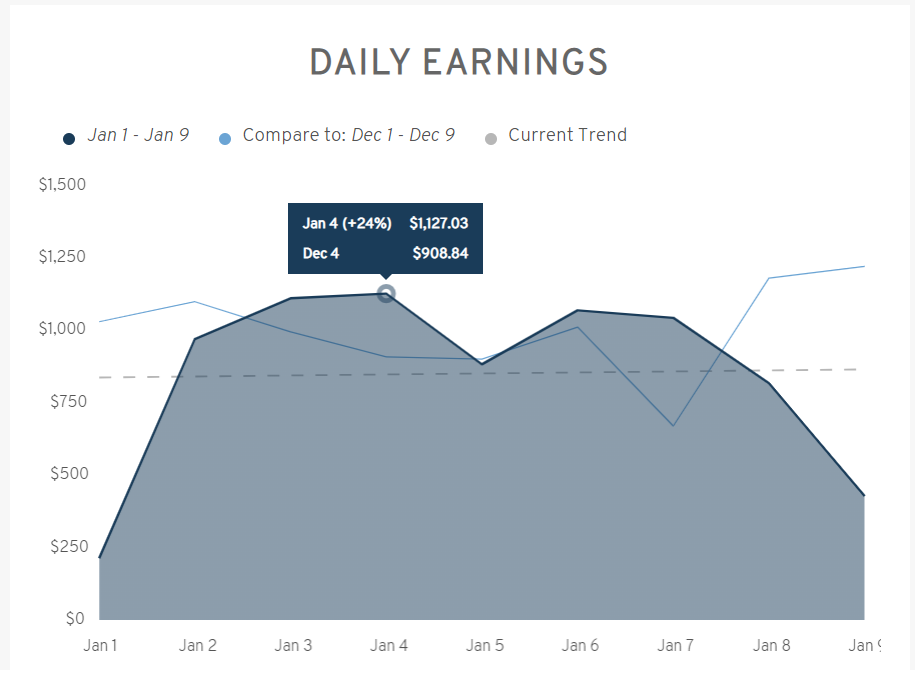 Just another easy $1,000 day in January 2022
In this video course you'll discover:
Why relying solely on keywords means your current books only reach 40% of their potential - and how you can unlock the other 60%
A 1 sentence trick for your book description, used by 7-figure copywriters, which builds instant credibility for your pen name, even with your first book in a new niche
The 8 irrefutable reasons people buy anything, and why you need to know them
What the US divorce rate can teach you about selling more books
How I almost died because of Kindle publishing, and what you can learn from my near death experience
A strange technique, used by Mozart, which produce ideas at an alarming rate
The "Mad Men" trick which produces book titles your customers can't resist clicking on
How to bolster the performance of your AMS ads and save tons of money
The 9 best websites for finding great book ideas (none of which are Amazon itself or Google Trends)
Why having the cheapest paperback in your niche may actually hurt your sales
How to single handedly eliminate writers block forever
Two completely free resources which give you time saving shortcuts when editing book descriptions
How you can charge double the paperback prices of all other book in your niche - and have people willingly pay them
The 11 questions you must answer about your customers to create a profitable book idea (number 11 alone will prevent you from wasting money on publishing books in a dying niche)
How to legally and ethically borrow credibility from celebrities like Beyonce and Donald Trump, giving even the lowliest self published books an "authority feel"
The most powerful word you can use in your book description to generate huge sales numbers
The #1 mindset switch you must make in order to become a successful self publisher
The "obese personal trainer" technique which forces your customer to keep reading every word you write
How you can get better book content from cheaper writing companies (higher quality than other publishers receive from more expensive ones) and save up to $150 per book!
The single best place to get ideas for book titles and description headlines in the weight loss niche (using even one or two of these immediately elevates your book above the hoards of "beginners guide to weight loss" books)
The "8th Grade" secret which helps you write book descriptions your customers can relate to
The "Sunday afternoon fishing" technique which helps you re-position the way you think about your customers
One thing every non-selling book description does wrong - and how to correct it in less than 15 seconds (learning this one technique by itself is worth the price of admission)
The single worst kind of book title, which always destroys book sales. If you're using this, you are murdering potential profits without even realizing it
One major change you need to make in your book description when you're selling to women
How one single, seemingly innocent word in your description, can kill your sales dead - and which word you should use instead
The 3 simple words which can increase your book sales by up to 13%
...Plus how to properly instruct your outsource book writers…so they write you a book which lives up to your customer expectations…while lowering the potential for negative reviews…and saving you money in the process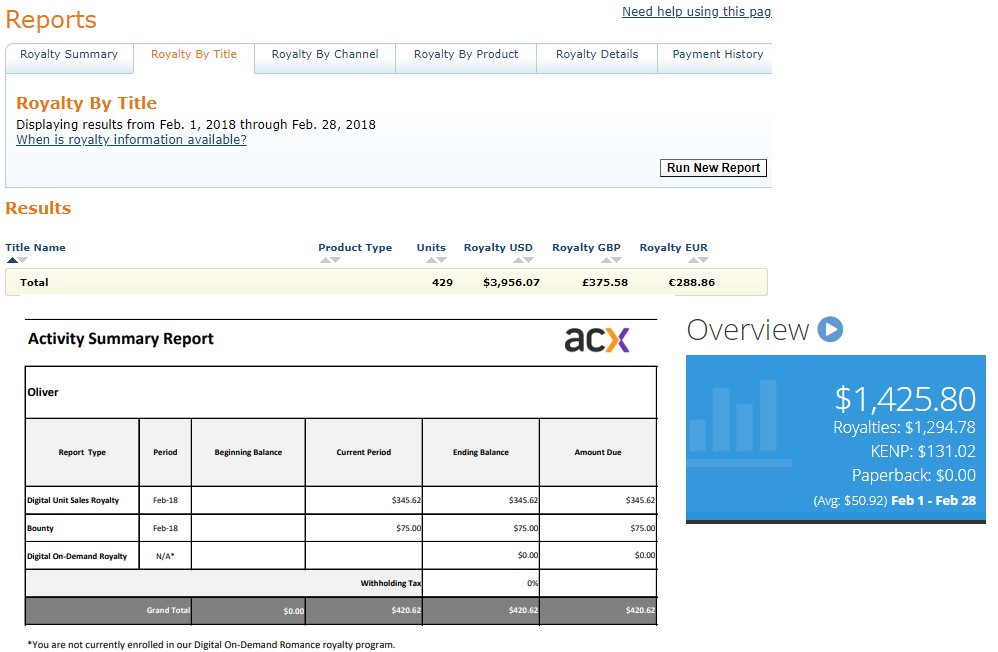 $6,500 in February - this is now a "bad month"
However, what you'll learn inside is not only applicable to your book titles and book descriptions.
The information you'll discover works for every single aspect of your publishing business.Which creates a...
Powerful, Competition Obliterating,
More-Money-Than-You've-Ever-Made-Before
Snowball Effect!
Advanced customer research = creating unique selling points for your book and finding untapped markets - even within wildly popular and even "saturated" niches
Irresistible "click me" book titles = your book standing head and shoulders above your competitors
Compelling "can't stop reading" book descriptions = customers clicking the buy button faster than a speeding bullet
Improved AMS ad copy = better ROI from AMS ads
This 4-layer power punch makes it almost impossible to not see huge increases in your Kindle sales
So, let's get down to the nitty-gritty.
Inside you'll receive 150 minutes of video content. The videos contain concise, actionable information with no filler.
This is not a course you have to slog through for 3 weeks before you see any benefits. In fact, you can go through the information and apply it to your books the very same day.
Everything is included right away and you receive lifetime access - including all future updates.
This program is the result of thousands of hours and thousands of dollars spent on copywriting training, products and direct marketing information.
It is not just information regurgitated from a $2.99 ebook.
Nor is this a bunch of theory you can learn from watching some copywriting videos on YouTube.
These are time tested methods which generate additional sales for your books today, tomorrow and for years to come - not some backdoor Amazon exploit or loophole which could put your account in jeopardy

Suffice to say...
You Won't Find These Strategies
In Any Other Self Publishing Course
On The Planet!
Inside you'll find the actual steps I used to grow my publishing business from $0 to 5 figures a month PROFIT in less than 6 months.
Including producing bestseller books in hyper competitive niches like make money online, weight loss and how-to guides.
And I've distilled everything down into a simple, easy to follow program.
One which you don't need any sort of marketing or writing background to get massive benefit from.
Simply put, if you implement this information...
You Can Increase Your Self Publishing Income
By 25% 50%, 100%
Or Even 200%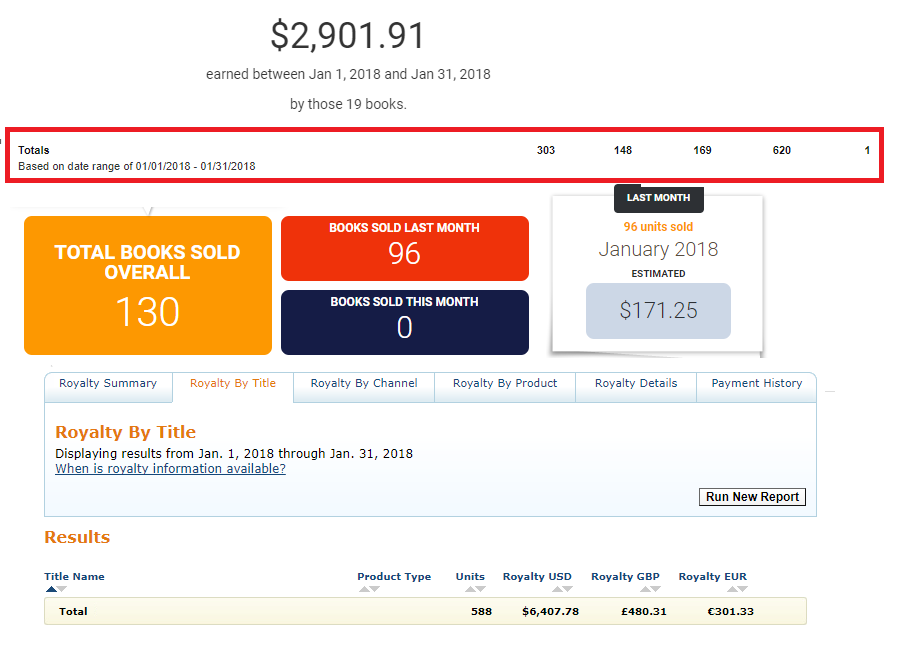 $11,000 in January - With only 19 books!
On top of the core program - you also get incredible bonuses including:
4 video critiques of actual kindle book descriptions - with access to my notes afterwards ($388 Value) - I charge clients $97 for description critiques so this is real retail value, not made up internet marketing "value"
Downloadable audio files for all lessons (listen in your car, at the gym, or walking the dog)
PDF transcripts for all lessons (for those of you who are hard of hearing or just want something to read while partaking in your morning bowel movement)
Exclusive access to a private, members only Facebook group for free range Q&A about Kindle Publishing. As a group member you'll also receive exclusive offers on future products
A PDF containing 31 power words which take your book descriptions from boring to bestseller (including the 3 most important words you can use)
...Plus a collection of Kindle publishing questions that I've received and answered along the way - not related to the core course material but incredibly useful for any aspiring 5 figure/month Kindle publisher.
In this report, which I've dubbed "Kindle Konfessions" - you'll get an inside look into more of my methods and the mechanics you can use to scale your Kindle income, including:
The "lowest common denominator" way a $13,000/month publisher gets his ideas for keywords and book titles
The never-before-revealed bundle pricing strategy which fixes the problem of poor Createspace sales for bundled books
The "$5 ugly cover" strategy which outperforms $100+ "beautiful" book covers
The secret book bundling technique for higher margins and better reviews
The "ruthless pricing" strategy for giant Createspace profits
The only other publishing course recommended if you want to take your publishing business to the next level
Revealing the worst possible Createspace price for your books (doing this guarantees almost zero sales)
I'm going to sell this document separately for $47 but you'll get it for free when you join.
TRY EVERYTHING FOR 30 DAYS
RISK FREE
Now I have the utmost confidence in my ability to help you make thousands, even ten of thousands of dollars for your kindle business.
So while others courses only offer a 7 or 15 day guarantee.
I'm going to double that. I will give you 30 days to check out and apply what's inside - completely risk free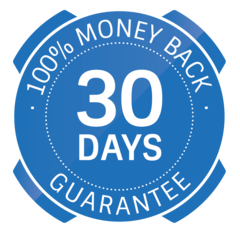 This is an unconditional guarantee - so if you're not satisfied for ANY reason (can't understand my beautiful British accent, don't like the tasteful color scheme I used for the PowerPoint slides…or even no reason at all)
Within 30 days - yes, even at 11:59PM on Day 29.
I will give you a full, no questions asked refund
Right - so here's the deal
If you have a burning desire to see your Kindle income reach the next level…
The life changing one you've only heard and dreamed about until now…
For less than the cost of publishing a single outsourced book…
Then click the button below and you'll get access to the course immediately!